Textus Receptus (Beza 1598)
New Testament
---
| | |
| --- | --- |
| 4:1 | το δε πνευμα ρητως λεγει οτι εν υστεροις καιροις αποστησονται τινες της πιστεως προσεχοντες πνευμασιν πλανοις και διδασκαλιαις δαιμονιων |
| 4:2 | εν υποκρισει ψευδολογων κεκαυτηριασμενων την ιδιαν συνειδησιν |
| 4:3 | κωλυοντων γαμειν απεχεσθαι βρωματων α ο θεος εκτισεν εις μεταληψιν μετα ευχαριστιας τοις πιστοις και επεγνωκοσιν την αληθειαν |
| 4:4 | οτι παν κτισμα θεου καλον και ουδεν αποβλητον μετα ευχαριστιας λαμβανομενον |
| 4:5 | αγιαζεται γαρ δια λογου θεου και εντευξεως |
| 4:6 | ταυτα υποτιθεμενος τοις αδελφοις καλος εση διακονος ιησου χριστου εντρεφομενος τοις λογοις της πιστεως και της καλης διδασκαλιας η παρηκολουθηκας |
| 4:7 | τους δε βεβηλους και γραωδεις μυθους παραιτου γυμναζε δε σεαυτον προς ευσεβειαν |
| 4:8 | η γαρ σωματικη γυμνασια προς ολιγον εστιν ωφελιμος η δε ευσεβεια προς παντα ωφελιμος εστιν επαγγελιαν εχουσα ζωης της νυν και της μελλουσης |
| 4:9 | πιστος ο λογος και πασης αποδοχης αξιος |
| 4:10 | εις τουτο γαρ και κοπιωμεν και ονειδιζομεθα οτι ηλπικαμεν επι θεω ζωντι ος εστιν σωτηρ παντων ανθρωπων μαλιστα πιστων |
| 4:11 | παραγγελλε ταυτα και διδασκε |
| 4:12 | μηδεις σου της νεοτητος καταφρονειτω αλλα τυπος γινου των πιστων εν λογω εν αναστροφη εν αγαπη εν πνευματι εν πιστει εν αγνεια |
| 4:13 | εως ερχομαι προσεχε τη αναγνωσει τη παρακλησει τη διδασκαλια |
| 4:14 | μη αμελει του εν σοι χαρισματος ο εδοθη σοι δια προφητειας μετα επιθεσεως των χειρων του πρεσβυτεριου |
| 4:15 | ταυτα μελετα εν τουτοις ισθι ινα σου η προκοπη φανερα η εν πασιν |
| 4:16 | επεχε σεαυτω και τη διδασκαλια επιμενε αυτοις τουτο γαρ ποιων και σεαυτον σωσεις και τους ακουοντας σου |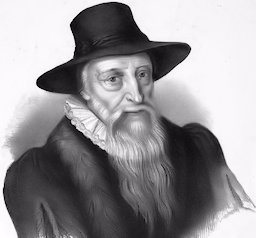 Textus Receptus (Beza 1598)
Theodore Beza, Novum Testamentum. 4th folio edition. Geneva, 1598.
The basis of Beza's text was the Stephanus 1551 edition (which adds verse numbering to his 1550 edition), which in turn was substantially that of Erasmus' later editions. Beza made only a few minor changes to the Stephanus text, amounting to less than a hundred. Over a dozen of these changes where to the Bible book titles and did not affect the body of the text. Further to this, many of his changes where to diacritical accent markings which had little or no affect on any subsequent translation to English.
Beza was a prominent theologian and scholar in Geneva, and his changes were generally taken to be improvements upon the text. Despite his qualifications, he seems not to have applied himself to the improvement of the Stephanus text but his annotations to the text where of interest to later scholars. His 1598 text was the one most often followed by the translators of the King James version, and it also became the basis of the later Elzevir editions of 1624, which on the continent held a place comparable to the Stephanus editions in England.